Scanning Equipment
Rental
By ImageWorld Technologies
Reclaim you space convert all that paper to digital images?
When you engage in scanning your records you lower your operating costs while improving accuracy of the data captured and freeing your staff to focus on higher level priorities. It is estimated that 60% of an employees time is taken up with physical search and retrieval of paper documents. By converting your paper records you reduce this task to just a few keystrokes. No more unorganized stacks of paper. You can sort, send, file and manage incredible numbers of documents with ease. And best of all, now you'll be able to access all of your documents both from the network or from the cloud remotely.
Since document conversion via scanner is typically a one-time project, we think you should consider renting a scanner rather than buying the equipment. Whether you need that rental scanner for a short term project or for a long engagement we deliver to the Washington DC mid-Atlantic area.
We carry a range of high speed scanner rental models from the world's leading manufacturers like Panasonic, Fujitsu, Canon, Contex and others. We've got high capacity automatic document feeders, duplex capability, color scanners, flat-bed scanners and even large format machines that are perfect to digitize architectural and engineering drawings.
Deciding on the right scanner to choose can be a difficult choice. We help you figure out the process and help you build the workflow for maximum efficiency. Our offering are listed below: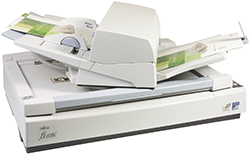 Mid Volume Scanning Equipment Rental
Ideal for workgroups or departments requiring higher document capture. Typical scan volume is up to 10,000 pages per day. These Fujitsu scanners have a large flat bed. 200-page automatic document feeder (ADF) handle a wide variety of paper sizes. Maximum paper size is 11″x17″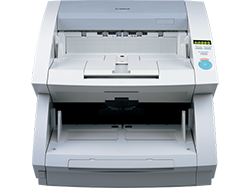 High Volume Scanning Equipment Rental
When the size of your scanning project is in terms of multiple filing cabinets or the whole filing room; Canon's high speed scanner rental models are just the ticket. We are talking super-fast scanning speeds with high volume automatic document feeders that will get your job done in no time. These scanners we use in our service bureau and they work day and night. We routinely scan 35,000 images a day on these scanners.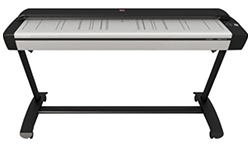 Large Format Scanning Equipment Rental
Contex makes it easy to scan technical documents, maps and drawings. The models we have are built to withstand high-volume use on daily basis and is available in a sleek and lightweight design. With our SD4450 you get a total scanning solution with leading-edge software that fits with your existing tools and business processes.
Complete Solution
We provide our clients with a scanner solution with a PC configured to that specific scanner. What you get from us that sets us apart are the toolkits on the PC that make you project so easy to process. Each computer comes with Adobe Acrobat for OCR and editing. In addition we provide Abbyy Finereader corporate version and indexing tools that will make quick work of renaming your file folders.
Each computer comes with TIFF/PDF counter for you to see how many pages you have processed each day. Image Viewers give you the ability to see and split the images as you see fit. Imagine having all the professional grade software tools needed to produce your project to your needs.